This Slimming Cami Shaper is the ultimate 3-in-1 garment!
Sizing details:
Smooth your curves and look thinner in seconds

Eliminate your rolls from behind and in front.

Design adaptable to all types of bodies

360° abdomen control and breast support

High quality opaque fabric

Perfect balance between comfort and control for daily use 24/7
You get a Push-up Bra, Cami top and shapewear all rolled into one! With 5 zones of comfortable compression, it targets all your trouble areas.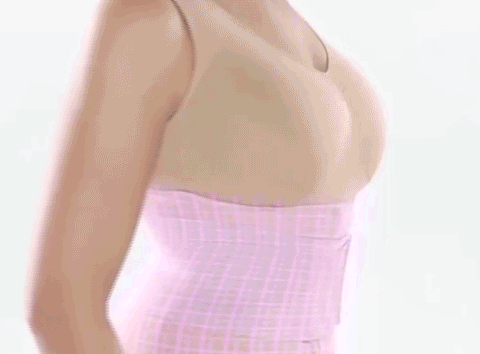 Your friends will be begging to know your secret when they see you strutting around town, all smooth and sassy, in your Comfy Cami Shaper.
This flattering cami is a real game-changer! It's made from a nylon-spandex blend that gives you soft, breathable support and feels amazing against your skin. Medium compression gently hugs your curves... flattening your tummy while banishing back-fat and muffin tops... without creating those dreaded 'pancake boobs'.
Wear it just as it is, tucked into your favorite pair of jeans, or under a layer... it will provide you seamless comfort all day long.
Removable pads
Tummy-taming for smooth control without weird 'uniboobs'.
Comfy enough to wear all day...and all night, if you like!
Seamless design for a picture-perfect look.
Adjustable straps for dig-free comfort and fit.
Fit Tip: step in and out for easy on and off – check the "How To Wear It" below!
Seamless Technology - Made from premium seamless material which gives a smooth contoured look.
Comfortable All-Day Fit - Designed to be worn all day, it's that comfortable you will forget your wearing it.
Medium Support - The medium compression gently flattens your tummy and gives you a 'natural-feeling' support.
Camisole Tank Tops Adjustable Strap Solid Breathable Stretchy
These tanks are great for everyday wear and great to be layered under you favorite shirt or jacket. Their fitted comfort and classic style will give you a solid, confident feel.

Package : 2* Shaper